CHOOSING AN ADULT FAMILY HOME vs. ASSISTED LIVING
ASSISTED LIVING EDMONDS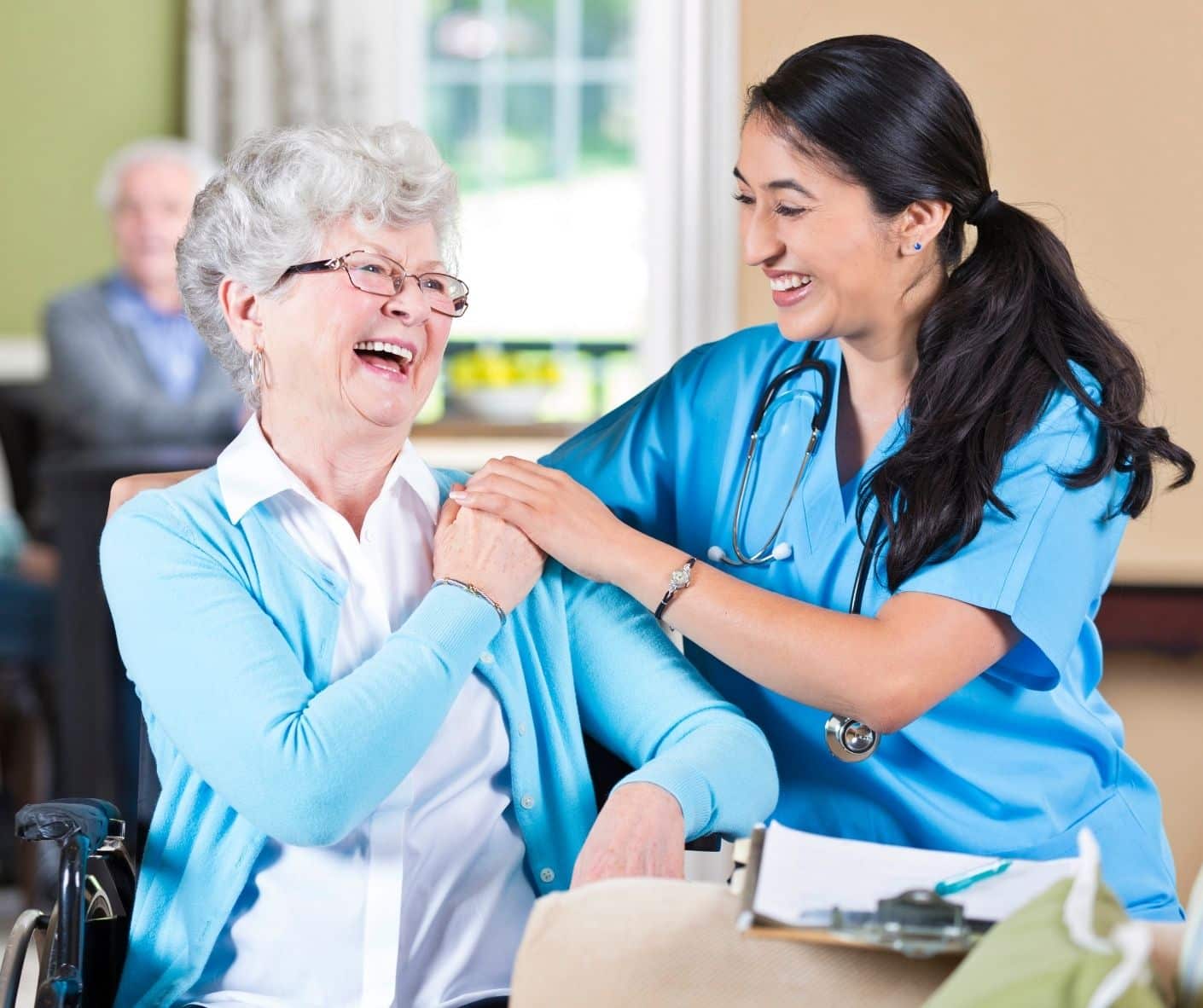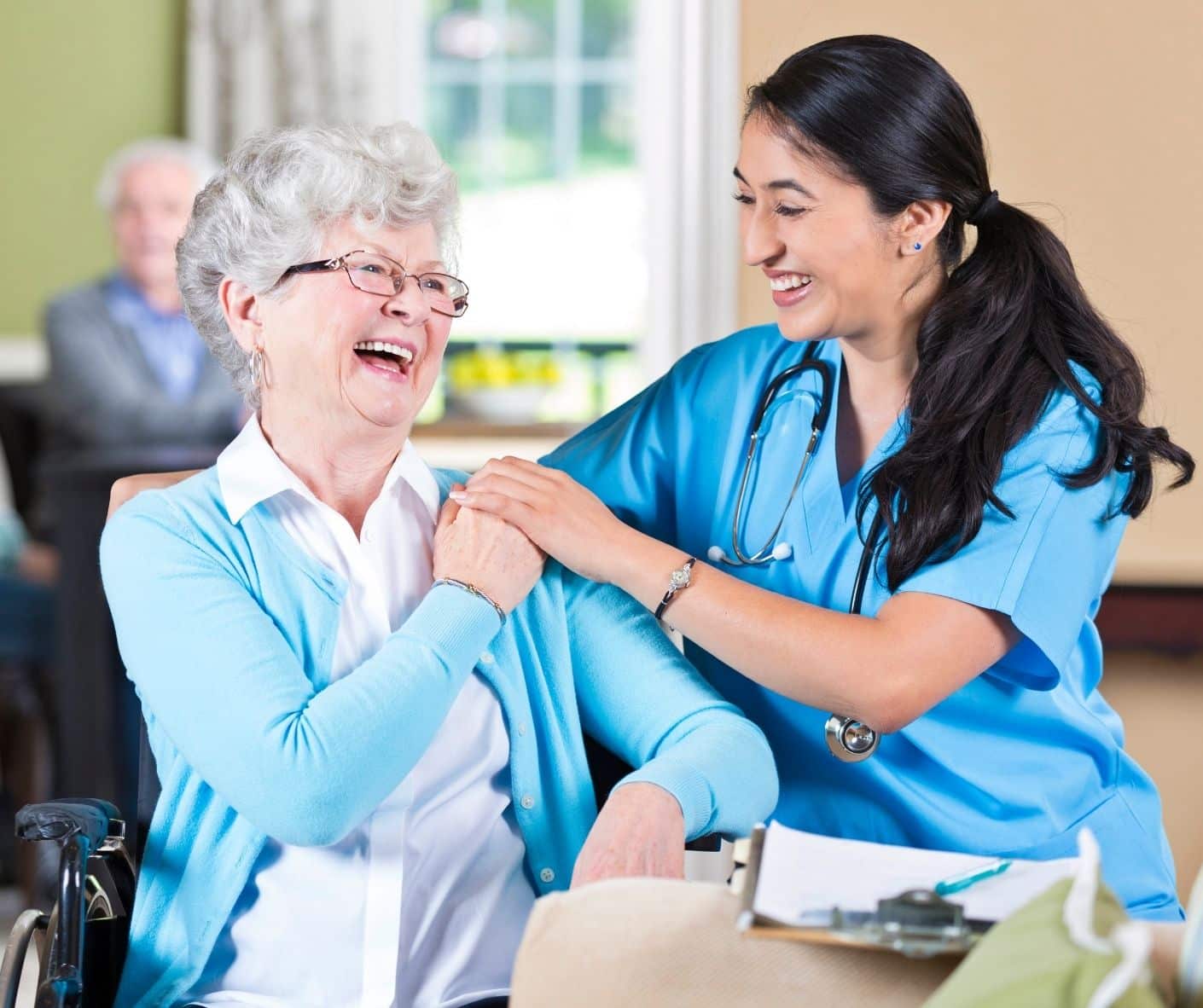 It can be difficult to locate the proper care for a loved one with worsening conditions, whether age-related or not: is an assisted living service enough? Or do they need to go straight to a nursing home to keep them safe? This is a difficult place to be, but we're here to help with a third option that may be best for your senior loved one.
If you're researching senior care options around Edmonds, Emerald Hills AFH or another one of our nearby adult family homes might be perfect for their needs! The adult family home facilities we operate in Edmonds and in Snohomish County may be a better option for your loved one, as an adult family home allows them to live in comfort and a homey environment, while getting the specialized care required for their own unique physical and mental health needs.
What is the difference between an Adult Family Home and an Assisted Living Facility? 
Most people know the term "Assisted Living" but may not have heard of Adult Family Homes before. Both can be good options for your loved one, but there are some big differences between these two types of senior housing. These highlights are important to know when searching for somewhere for your senior to call home. Here are a few of those general differences at a glance:
| | |
| --- | --- |
| Adult Family Home | Assisted Living Facility |
| Maximum of six residents | May have hundreds of residents |
| More personalized care and interaction | Some medical and ADL care available |
| Small group and independent activities available | Often have large group activities and entertainment available |
| Homes in regular neighborhoods | Apartment-style facilities |
| More of a "family" feel | More of a "community" feel |
Managing more than ten different residential adult family homes in Edmonds and the surrounding cities in the Snohomish and King County area, MyAFH has built up a solid network of homes that each have their own specialties of care, with ample support from our management for caregivers at each facility. Every one of our caregivers and staff members are appropriately trained and licensed for senior care, and each of our homes meet and exceed DSHS standards of excellence for health and safety guidelines.
SENIOR ASSISTED LIVING EDMONDS
The traditional senior healthcare system in the United States looks limiting at first glance. You may be under the impression that gigantic nursing homes are the only viable option for your senior, if they need more in-depth care than an assisted living service or 55+ retirement home can provide. While nursing homes are very important for our community and may be a good fit for many seniors, those with more nuanced physical health conditions or mental health struggles may find the nursing home experience inflexible for what they would like. Meanwhile, assisted living services can only make visits so often and may not be there at the perfect time in case of an emergency if your loved one is at high risk for a fall. We are grateful and proud to be able to offer our network of adult family homes as a third alternative that may be excellent for many seniors.
Our senior housing facilities located in Edmonds are equipped to help senior patients with memory conditions that require continual help, including memory issues like dementia, Alzheimer's and many more. Caregivers are taught how to respond quickly in emergency situations for anyone in their communities, and can provide essential first aid and help immediately which can be a lifesaver in critical times where seconds can mean everything.
Our highly trained assisted living community employees in Edmonds, Washington homes are insured to help with the care needs our seniors have, including the following:
Bariatric Care

Ostomy Care

Foot Care

Hair and Nail Trimming

Most Other Daily Basic Living Needs
ASSISTED LIVING FACILITY EDMONDS
All of the residents placed and living in any MyAFH managed adult family home are able to live as independently as they are able and willing to, whether that means only needing help with medication and catheter care, or whether that means getting help moving around but still going to the bathroom on their own. We will get to know your senior after an initial assessment and determine an individual care plan that our caregivers will follow, and then easily adapt as needed for conditions as they improve, or worsen over time to keep your loved one healthy.
You may still have questions about MyAFH's adult family homes vs. nursing homes in Edmonds. Here are a few frequently asked questions:
What is the difference between an Adult Family Home and a Nursing Home?
An Adult Family Home provides more personalized care in a more home-like setting, while Nursing Homes are larger facilities that operate more like hospitals, with close care and supervision for residents. Adult Family Homes can also offer this close care, though the community is much smaller and personalized.
How do I know which Adult Family Home will work best for my loved one?
Feel free to contact MyAFH by using our contact form or calling us. Or you can search for Adult Family Homes in your area and contact them directly.
How do Adult Family homes stay accountable to the state?
The state of Washington conducts yearly surprise inspections to ensure that Adult Family homes are operating at an optimum level.
Are there services that an Adult Family Home does not provide?
Adult Family Homes are equipped to provide a wide range of services for the elderly. Most notable is the 24 hour care, with assistance of all activities of everyday living. Most homes provide assistance for Dementia and Mental Health. Some homes are RN owned and operated.
How much care should my loved one anticipate from an Adult Family Home?
Adult family Homes provide as much or as little care as the resident requires. Residents who are more independent will be encouraged to use their abilities while those needing assistance will be helped more.
What does a typical day in an Adult Family Home look like?
While each home is different, below you can see some general points that appear in a typical day. Residents are assisted with dress and grooming before serving breakfast. Rooms and laundry are cleaned. Activities and exercises are encouraged. Toileting may take place either before or after meals. Lunch is served followed by a time of relaxation or more organized activities and games. In the evening there is dinner and the day begins to wind down by watching one's favorite show before being assisted with the bedtime routine.
Call today, fill out our digital contact form or search for a home in your city! We would love to help you find the best Edmonds assisted living home choice from MyAFH for your senior. 
Call us today at 866-214-4930!
Call us today at 866-214-4930 to find out more about our Adult Family Homes across King and Snohomish County!