ADULT FAMILY HOME vs. NURSING HOME
Adult Family Home in Seattle
What is the difference between an Adult Family Home and a Nursing Home? 
The term "nursing home" may be more widely known and more broadly defined than Adult Family Home. Both can be good options for your loved one in Seattle, but there are a few key differences when choosing a place for your senior to call home. Here are just a few of those differences at a glance:
| | |
| --- | --- |
| Adult Family Home | Nursing Home |
| Maximum of six residents | May have hundreds of residents |
| More personalized care and interaction | More intensive care for advanced conditions |
| Greater independence of living | More close care and supervision |
| Homes in regular neighborhoods | Secured facilities |
| More of a "family" feel | More of a "community" feel |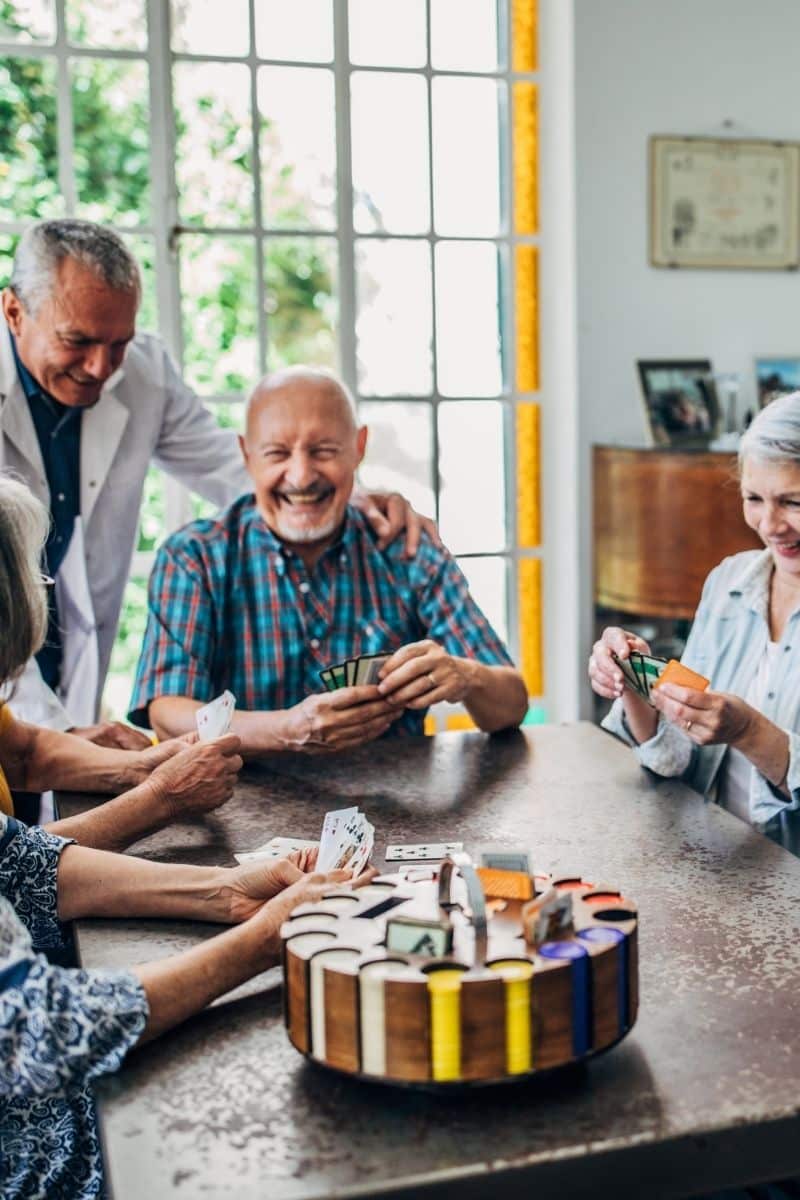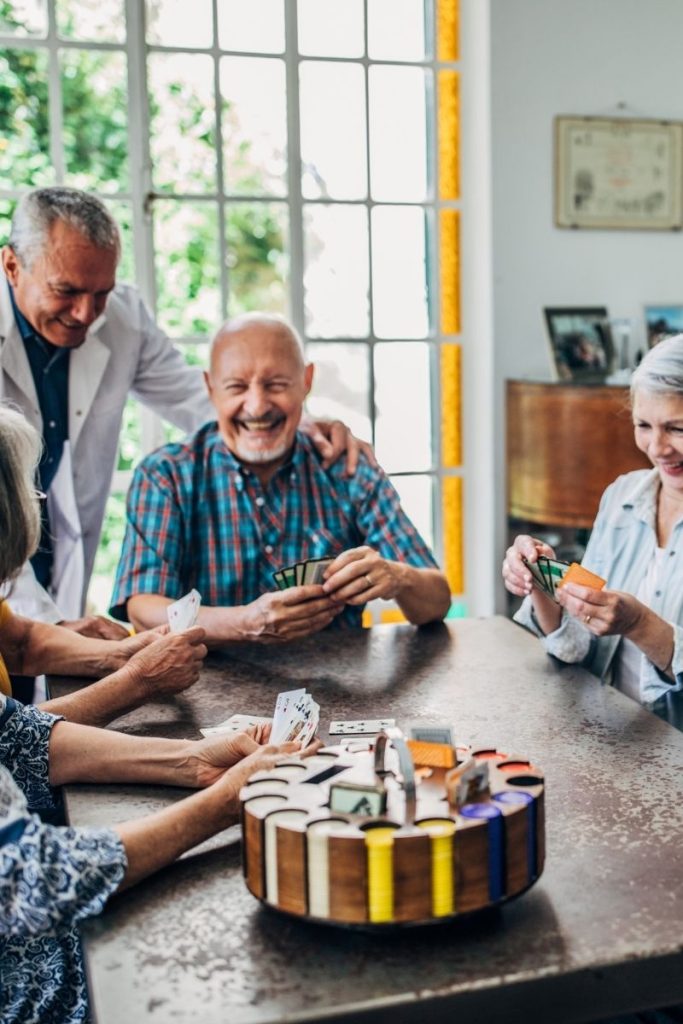 Each of MyAFH's Seattle Adult Family Homes is unique with its own personality and specialties. The owner or care provider chooses the level of care provided in their home. While some homes prefer caring for those who are physically frail, others may specialize in residents who have memory loss or dementia. Homes may be operated by medical professionals (physicians or nurses), para-professionals (Certified Nursing Assistants), or caregivers. This creates the broad spectrum of experience and knowledge within the AFH industry.
In a home-like setting with a state minimum of one caregiver for five or six residents, many homes go above and beyond. This makes Adult Family Homes ideal for people who have less predictable care needs. They are able to extend care to residents whose needs vary during both the day and evening or those whose needs vary daily.
Nursing Homes Seattle WA
If you want the elders in your family to be a part of a residential community that provides substantial supervision and regulation, an Adult Family Home may be the perfect choice. In a neighborhood-like environment with individual housing for up to six non-related adults, we provide nursing and skilled services in many aspects of adult lives. Each of our houses are located in Seattle of King County, Washington and are government-licensed for the elderly that live there.
At MyAFH adult family homes, we give the right amount of healthcare and security for our residing seniors, while also leaving them with plenty of freedom and independence so they can enjoy their space as if it was their very own home. We have staff and nurses to take care of any inconvenience that may come up that the resident would need assistance with. We take good care of our guests here in Seattle because we are compassionate of your loved ones and want your family to have the best experience with us.
Seattle Nursing Homes
You may still have questions about MyAFH's adult family homes vs. nursing homes in Seattle. Here are a few frequently asked questions:
What is the difference between an Adult Family Home and Assisted Living?
An Adult Family Home provides more personalized care in a more home-like setting, while Assisted Living Facilities operate more like apartment complex communities, with a very high level of independence for residents. Adult Family Homes can also offer independence, though the community is much smaller.
How do I know which Adult Family Home will work best for my loved one?
Feel free to contact MyAFH by using our contact form or calling 866-214-4930. Or you can search for Adult Family Homes in your area and contact them directly.
How do Adult Family homes stay accountable to the state?
The state of Washington conducts yearly surprise inspections to ensure that Adult Family homes are operating at an optimum level.
Are there services that an Adult Family Home does not provide?
Adult Family Homes are equipped to provide a wide range of services for the elderly. Most notable is the 24 hour care, with assistance of all activities of everyday living. Most homes provide assistance for Dementia and Mental Health. Some homes are RN owned and operated.
How much care should my loved one anticipate from an Adult Family Home?
Adult family Homes provide as much or as little care as the resident requires. Residents who are more independent will be encouraged to use their abilities while those needing assistance will be helped more.
What does a typical day in an Adult Family Home look like?
While each home is different, below you can see some general points that appear in a typical day. Residents are assisted with dress and grooming before serving breakfast. Rooms and laundry are cleaned. Activities and exercises are encouraged. Toileting may take place either before or after meals. Lunch is served followed by a time of relaxation or more organized activities and games. In the evening there is dinner and the day begins to wind down by watching one's favorite show before being assisted with the bedtime routine.
You may also be looking at other options, like nursing homes or assisted living facilities. Nursing homes are larger buildings, with many more residents and staff. They are usually geared towards seniors that are in need of much more care, than those that would enjoy the life inside of an Adult Family Home. Nursing homes typically have their skilled nursing staff on a more rotating schedule, whereas the care-takers in an adult family home often have the opportunity to build strong relationships with those staying with us.
Here in our Seattle adult family housing, you can put your mind at ease knowing that your senior family member is being cared for in a familiar environment, with less people coming and going. With our licensed nursing staff, our seniors are receiving one-on-one assistance with their daily lifestyle and health concerns. Caring for all of our adult seniors, our skilled nursing staff and care-takers are also trained for the developmentally and physically disabled, including those with memory needs.
To find the best match for your family member, contact us in Seattle, Washington to discuss if an Adult Family Home may be a better fit than a Nursing facility. We can make reviews of your needs and help you determine what the right options may be. Our housing is spatial and clean, surrounded by the beautiful city atmosphere. All of our AFHs in Seattle and beyond guarantee the following:
Individual health care

Certified nurses and staff

Broad home spaces

Clean environment
You will not be let down by how nurturing and warm our Seattle area adult housing is. Your family member will be greeted with open arms and treated with compassion, not just sympathy. It is important to us that you or your loved ones are cared for individually with their physical and emotional needs. They will feel safe, clean, and taken care of in this community-like environment. With around-the-clock nursing staff and additional activities, we can help the transition be easier for you and your family.
Call us today at 866-214-4930 to find out more about our Adult Family Homes across King and Snohomish county!
Call us today at 866-214-4930 to find out more about our Adult Family Homes across King and Snohomish county!