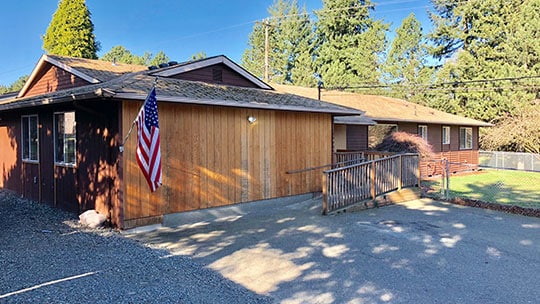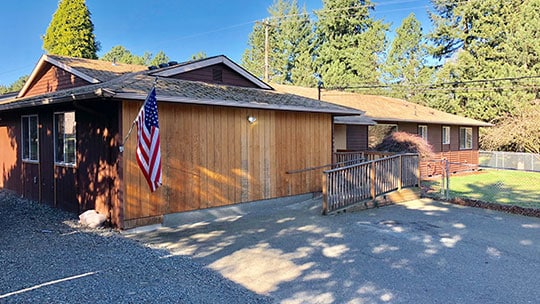 CHOOSING AN ADULT FAMILY HOME vs.
Senior Living Seattle
Has your loved one developed ailments or age related conditions that make it unviable for them to live in their home any longer? You may think that 55+ retirement communities or nursing homes are your only two options, at the extreme ends of independent and dependent living. However, there is an excellent alternative that MyAFH provides here in Seattle, WA: adult family homes. These homes hold up to 8 residents at any time, and are built to provide a comfortable and personal setting while also giving residents personalized care for their unique needs and conditions.
Senior Housing Seattle
Adult family homes are the perfect solution for those needing senior living options that are more nuanced. While seniors who are in perfect health and just want to downsize may find that a 55+ retirement community is a great choice, many need more specific care than that kind of community can provide. Meanwhile, Seattle nursing homes and hospice care are always available for those with severe conditions, but they may house dozens or even hundreds of residents at one time, making it hard for their staff to care for the residents in more than what is absolutely necessary. Nursing homes can also feel very impersonal and isolating because of their massive size, and stark contrast from a "normal" home life.
Retirement Communities Seattle
Adult family homes are what was previously missing in senior care options in the Seattle area. These beautiful homes allow their residents to get the personalized care they need, and to live as independently as they personally are able to. Our staff can adapt and care for your loved one in the ways they specifically need, and develop close relationships that feel like family rather than just a client or patient relationship. Whether your loved one just needs help moving about their daily life and taking medication, or suffer from very difficult conditions that have left them bedbound or needing catheter care, our adult family home staff can provide exactly what they need with compassion and care.
Each one of our homes in Seattle and King County are able to provide all kinds of care, but each home also has its own specialties of care. For example, some homes specialize in helping those with memory or mental conditions, while others specialize in helping those with physical ailments. We would be more than happy to assist you in finding the right home for your senior!
Call us if you need help finding a home for your loved one in these cities or elsewhere in Washington:
Kent
Renton
Burien
Marysville