Adult Family Homes in Marysville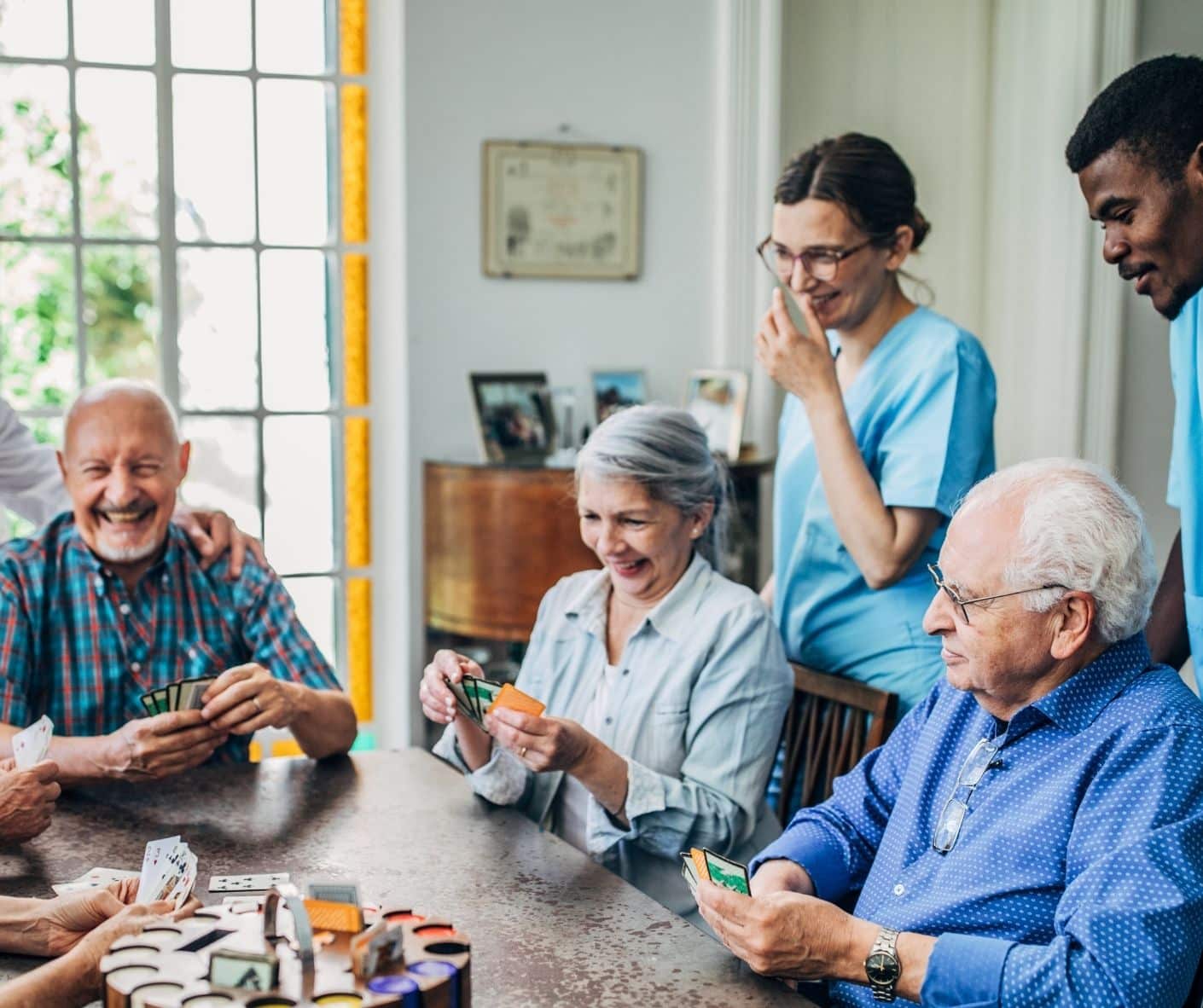 If you're in the position of looking for more care for a loved one or yourself, come see our beautiful community of adult family homes in Marysville, Washington. Providing the best care to our adult residents, we can room up to six non-related members in a home. Your loved family member will value the nursing service and comfort of our Marysville homes and community. Unlike other homes for the elderly, MyAFH provides multiple housing options with lots of room and freedom, allowing the adult residents to live independently.
In our adult family housing, we provide room, board, laundry services, necessary supervision, daily life assistance, personal care, and social services. You won't be let down with our skilled assisted nursing service because we care for all of our residents with compassion. We want our residing elders to live in Marysville peacefully in our comfortable housing and experience the freedom of an everyday adult citizen, while still having necessary check-ups and supervision.
If you are looking for any of the following services in Marysville, give us a call:
Senior Care
Assisted Living
Nursing Homes
Marysville Adult Family Homes
What's unique about local MyAFH adult family housing in Marysville WA, is that there are an appropriate amount of adult nurses and staff for the seniors that live there. At other nursing homes and assisted living facilities, it can sometimes feel difficult to find space and freedom as a resident because there are many patients residing in one building. This option is better suited for patients with severe health problems that need more serious medical attention more often.
At MyAFH adult family housing, we have plenty of room for incoming seniors and we welcome you with open arms! Individualized healthcare plans are provided and nurses will give the necessary medical attention fitted to your expectations. Our Marysville homes always have licensed nursing staff are certified in several different skilled healthcare treatments, including the following:
Footcare

Hair and Nail services

Feeding Tubes

Home Care Equipment and Supplies

Bariatric Care

Ostomy Care
Every resident has different living needs and obligations, and we are willing to do what it takes to get your loved one the proper skilled assistance.
Adult Family Homes in Marysville
Located in Marysville of Snohomish County, Washington, our adult family homes may be the perfect fit for your family over a nursing home. Providing healthcare, social services, and medical assistance to the best of our abilities, we want to make our residents feel right at home in an environment where they feel safe.
Much like their own home, residents can be as independent as possible, while receiving the necessary attention to meet their physical and emotional needs. We want to make the transition easier for your family. Get a hold of us today and we'll make reviews of your requirements and discuss the best way to approach transitioning from your home to our new community. MyAFH is excited to welcome you into our Marysville adult family home.
Our location is the perfect alternative to other nursing houses and institutional rehabilitation facilities. To learn more about our enrollment process or our program, call our Adult Family Home in Marysville today.
Located in a residential neighborhood, private home

House is refitted and improved to meet requirements for elderly care 

Homes house no more than six residents 

Residents have the chance to socialize with one another or live more independently

Each resident has their own room 

Each resident's care is customized to their own needs

Each resident receives assistance with activities of daily living as needed

Low care provider-to-resident ratio

Family meals served together

Loved ones may visit residents

The number of Adult Family Homes in Marysville is growing monthly, so finding just the right fit is closer than you think!
Adult Family Homes are able to offer quality, personalized care and service because of the low caregiver-to-resident ratio, which is on average about one or two staff for six residents or fewer. In Assisted Living Facilities, this ratio is often one staff to 12 residents or greater. 
Our Marysville Adult Family Homes also offer many of the same benefits as larger nursing homes or care facilities, such as socializing opportunities, activities, events, and even parties! Each Adult Family Home is different, and finding just the right fit for you and your loved one is definitely possible. At our Marsyville, Washington location we strive to provide the best quality services, including:
Highly personal care, small ratio of staff to residents
Fully devoted, live-in staff, 24/7
Home-care nursing
Small number of residents
RN and home doctor on call.
Transportation services
Pharmacy delivery
When to Choose an Adult Family Home vs. a Nursing Home
When your loved one needs personalized care, larger nursing homes may not always be the right choice for everyone. If your elderly loved one requires a home-care nursing location that not only meets their medical needs, but their day-to-day needs as well, an Adult Family Home or AFH is probably the best option for them. 
Our Marysville Adult Family Home meets the needs of skilled nursing requirements. For senior homes in the Marysville, Washington area, you can rely on MyAFH when you want the best facilities and devoted care for your loved one.
We here at MyAFH know that choosing a long-term care facility or nursing home for your elderly loved one is not an easy decision. There are many considerations when choosing a home where your loved one will receive care for potentially many years, so you want to be certain that the choice you make is what's best for them and for yourself. A few questions you may be asking are:
How will your loved one adjust to life in a care facility? 

What are the options for personalized care? 

How closely will caregivers work with your loved one? 

What activities and socializing opportunities are available? 

How are mealtimes organized, and will you be able to visit your loved one in their care home? 
You may have many other questions in addition to these, and we want to do our best to answer them. Here at My AFH and our Adult Family Homes in Marysville, we know how vital the decision of your loved one's home care is for you, and we want to make sure that you and they feel safe and secure with your long-term care decision. 
Call MyAFH today at 1-800-747-2997 when you want an experienced, homely and affordable Adult Family Home in Marysville.